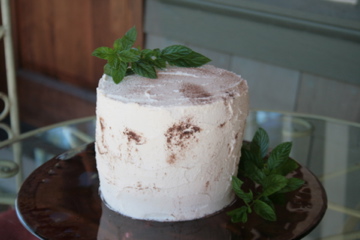 When I first discovered coconut butter, I knew it would make an excellent frosting ingredient. It's sweet all on its own and can be warmed and whipped into shape quite easily. This recipe uses only a few ingredients and comes together quickly. I the addition of a little palm shortening lightens up the texture of the frosting and makes it a bit more spreadable. The palm shortening also seems to make the frosting more stable at room temperature.
Try sprinkling toasted, chopped walnuts over a frosted coconut chocolate cake—you'll think you're eating a traditional German chocolate cake…my favorite! A simple and pretty way to dress up a cake is to sprinkle a little cocoa powder over the frosting.
Adapted from http://gnowfglins.com
Coconut Cream Frosting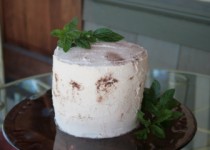 Prep Time:

15 minutes

Yield:

enough for one double layer cake or one 1/4-sheet cake
Ingredients:
Preparation:
Place coconut butter, honey, and vanilla extract in a large mixing bowl.
Use an electric hand mixer to combine until smooth.
Add coconut milk, a little at a time, until frosting reaches your desired thickness.
Add palm shortening and mix until fluffy.