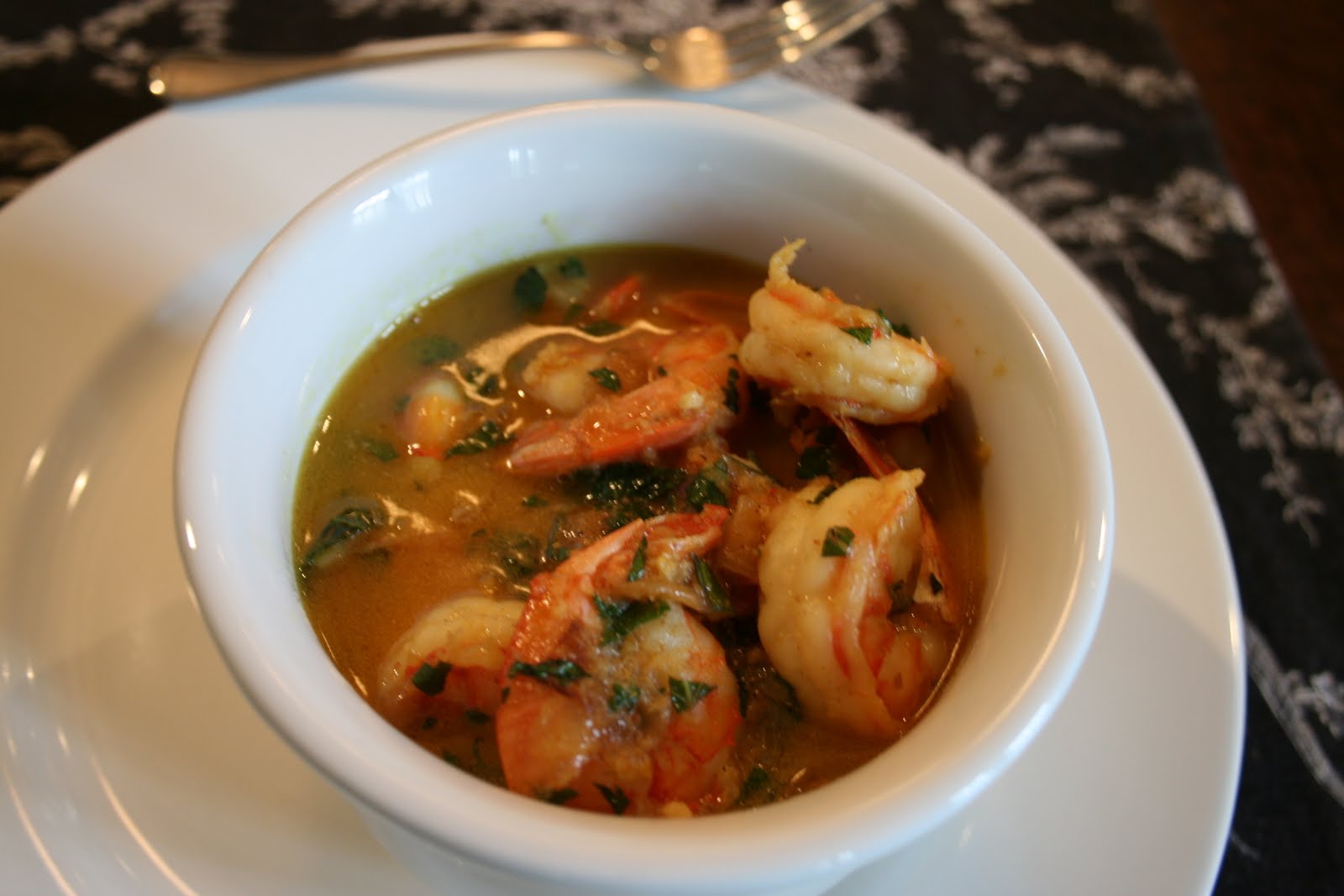 This is a quick and easy curry recipe. The cayenne gives it a great spicy flavor and perfect dimension. If you prefer a milder flavor, cut back on the cayenne, but I don't recommend cutting it out altogether. This is great served over seasoned roasted vegetables, steaming vegetables incorporates too much liquid for this meal. It would also be great with cauliflower rice, cooked quickly in the microwave.
Adapted from Food&Wine Magazine's 2002 Cookbook.
Shrimp Curry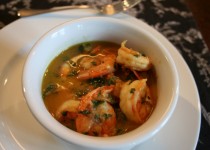 I always prepare my fresh ginger in our Magic Bullet blender. It really simplifies the grating process.
Yield:

4 servings

Allergens: Fish
Ingredients:
Preparation:
Heat the oil in a large, deep skillet. Add the onion and cook over medium heat, stirring occasionally, until softened and just beginning to brown, about 7 minutes.
Reduce heat to low and add the ginger, garlic, and curry. Be careful because the ginger will spatter if the heat is too high. Once spices are integrated, cook over medium heat, stirring until fragrant, about 2 minutes.
Add the coconut milk and stock and simmer over medium heat until reduced by one third and thickened, about 8 minutes.
Add the shrimp. Season with salt and cayenne, to taste, and simmer over medium heat until the shrimp are pink and cooked through, about 5 minutes. Remove from heat.
Stir in the mint and lemon zest and serve in deep bowls.