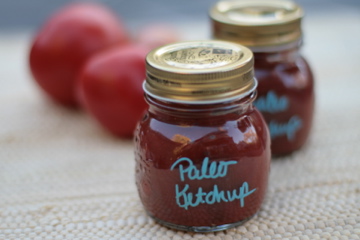 I have had no luck finding a "clean" ketchup, so when making crab burgers with red pepper sauce, I decided to make my own. This recipe uses no sweetener and has an awesome flavor. It's so easy to make and you'll have plenty of leftovers to store for future use.
Paleo Ketchup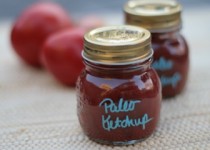 Adapted from livestrong.com.
Ingredients:
Preparation:
Combine all ingredients in a small saucepan and stir with a whisk.
Simmer over medium-low heat for 10 minutes.
Let cool and transfer to a container with a tight-fitting lid. Store in refrigerator.