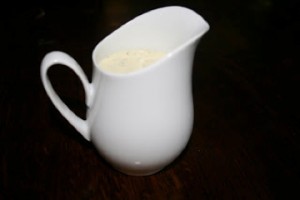 This dressing is SO good! You'd think from the ingredient list that it would have a coconut flavor, but it doesn't at all! All of you who miss your pre-paleo ranch dressing, here's your replacement. I told my husband he's going to want to drink it by the cupful! You can make this ahead and keep it for up to a week in the refrigerator. Use the ranch as a salad dressing or dip. You can scale the recipe as needed.
Paleo Ranch Dressing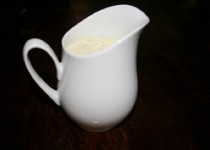 Paleo mayonnaise is used in this recipe.
Ingredients:
Preparation:
Combine mayonnaise, coconut milk, and vinegar in a medium bowl, stirring with a whisk to combine.
Add dill and garlic and whisk to combine.
Season with salt and pepper.