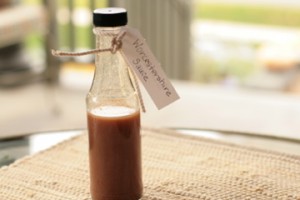 I was never a big user of traditional Worcestershire sauce, but once in a while, a recipe really needs the flavor it offers. Take a look at the bottles though. Even Annie's Organic sauce contains a variety of sugars and thickeners. No thank you. I was so pleased to come across a recipe that, with just a little tweak, met all of my paleo requirements. I've made it several times. It takes about 5 minutes to put together and makes enough for a couple of recipes. Definitely add this to your paleo condiments list!
Adapted from paleodietlifestyle.com.
Paleo Worcestershire Sauce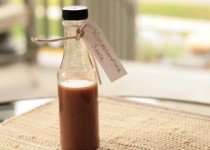 Prep Time:

5 minutes

Cook time:

2 minutes

Yield:

2/3 cup
Ingredients:
Preparation:
Place all ingredients in a small saucepan, stirring with a whisk to combine.
Bring to a low boil over medium heat, then reduce heat and simmer for 1-2 minutes.
Cool and store in an airtight container (I use a mason jar) in the refrigerator.