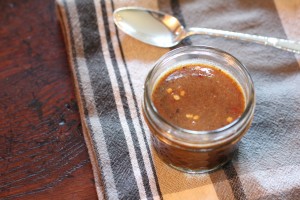 Don't be discouraged by the long ingredient list on some of your favorite condiments. It is really easy to make your own! I certainly don't want to live without things like hoisin and Worcestershire sauce. Give these recipes a try when your next recipe calls for them. I use this one in Crock Pot Moo Shu Beef. Yum!
Adapted from Virginia Is for Hunter Gatherers.
Paleo Hoisin Sauce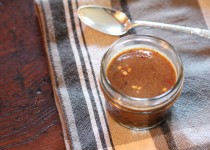 Prep Time:

15 minutes

Yield:

1 cup

Allergens: Nuts
Ingredients:
Preparation:
Combine all ingredients in a lidded jar and shake to combine or place in a small bowl and stir with a whisk to combine. Store in the refrigerator.