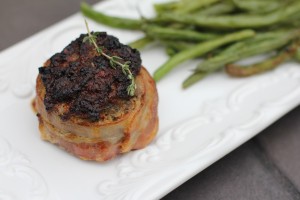 This recipe is not only delicious, it is easy to make (especially if you have a food processor), can be prepared in advance, and can even be frozen for long-term planning. It elevates meatloaf from a weeknight dinner to a company-ready special meal. This meal was really amazing. I'm not sure I would even put it in the meatloaf category, but I guess that's technically what it is. For me, these are elegant little bundles of flavor. Yum!
Unfortunately, I cannot claim this recipe as my own. But lucky for all of us, it was one of the first recipes I tried from the Paleo Recipes for Every Day e-cookbook, one of the many amazing books featured in the Harvest Your Health bundle available now through October 14th. I'll be promoting this bundle each day by sharing the recipes that I'm trying throughout the week.
Although this bundle is no longer available, you can find out about future bundles by subscribing to Paleo Table. I'll keep you in the know!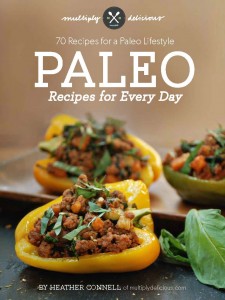 If this recipe looks as great to you as did to me, check out the Harvest Your Health bundle right here:

Sundried Tomato Pesto Bacon Wrapped Meatloaf Rounds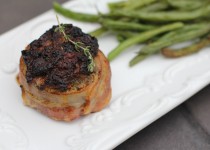 If you plan to make this in advance, prepare through step 8. Refrigerate for up to 24 hours, then top with pesto before baking.
Prep Time:

30 minutes

Cook time:

45 minutes

Yield:

4 servings
Ingredients:
Preparation:
Preheat oven to 375°F.
Prepare sun-dried tomato pesto by placing all pesto ingredients, except for olive oil, in the bowl of a food processor and processing until a thick paste forms.
Open the chute in the lid of the food processor and slowly drizzle olive oil while the processor is on. Transfer to a small bowl.
Place onion, garlic, oregano, basil, and thyme in the food processor bowl and pulse several times until finely chopped.
Place ground beef in a large mixing bowl. Add onion mixture, 1/2 cup of the pesto, almond flour, egg, salt, and pepper.
Mix thoroughly using a large mixing spoon or your hands.
Form mixture into four equal-sized round loafs.
Wrap each loaf with one strip of bacon.
Top each with 1/4 of the remaining pesto.
Place on a parchment-lined, rimmed baking sheet and bake for 35-45 minutes or until cooked through.
Adapted from multiplydelicious.com in the Paleo Recipes for Every Day e-cookbook.