We have been living a paleo lifestyle for about three years now. In the beginning, we discovered a lot of things about food—how it's grown and harvested, what it takes to get that food to our table, and what happens afterwards with the scraps and packaging. We made several changes in our household: eating organic vegetables and fruit, grassfed beef, wild fish, and pastured chicken; eating locally raised food; and composting (to name a few). Once we got our system worked out, it was no effort at all, which is why we now refer to paleo as a "lifestyle" rather than a "diet."
With this lifestyle change, came a desire to do even more. To be more sustainable. To simplify. To not take our earth for granted. Over the past several months I have been on a quest to rid our lives of extraneous clutter. It's still a work in progress, but the simple life is a beautiful thing. I've also started brewing kombucha and am looking forward to experimenting more with fermentation. Just trying to kick it up a notch.
Okay, so where am I going with this?
I just want to encourage you to take a look at your life and think about some ways that you can be your very best.  Can you do better at remembering your reusable bags at the grocery store? Can you bike to work? Can you start your own little garden? Can you turn your lights off or not use them as much? Sometimes I feel like we're sucking the life out of this earth instead of giving back when we can. I worry for my kids. I don't want them to end up like the characters in WALL-E.
Have you got this paleo thing under control? Are you ready to move your life to the next level? If you are interested in learning how to live a greener, more sustainable lifestyle, I encourage you to check out this great little bundle of e-books. The Green Living Bundle includes: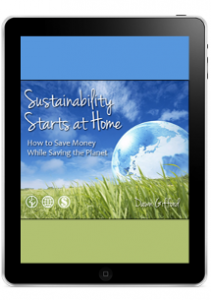 Sustainability Starts at Home: How to Save Money While Saving the Planet, by Dawn Gifford
190 pages packed with ideas, tips, facts, and inspiration to help you live a simpler, more sustainable, and frugal life—no matter what level of knowledge you are starting from. ($15 value)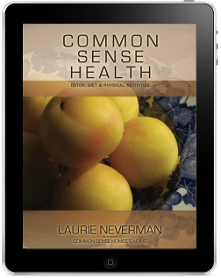 Common Sense Health: Detox, Diet, and Physical Activities, by Laurie Neverman
Learn how to remove toxins from your life; strategies for simple, healthy eating; and physical activities beyond exercise. ($9 value)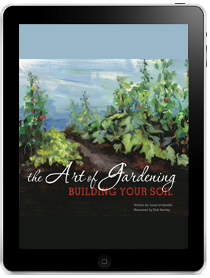 The Art of Gardening: Building Your Soil, by Susan Vinskofski
This book will help you become a better gardener with plants that resist disease and offer a higher level of nourishment. ($18 value)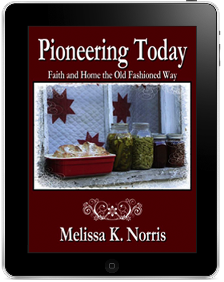 Pioneering Today, by Melissa K. Norris
Discover how to decrease your grocery and energy bill, improve your family's health by cooking from scratch, and grow and preserve your own food. Includes more than 40 delicious recipes. ($7 value)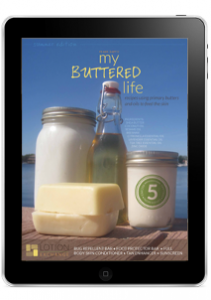 My Buttered Life: Summer Edition, by Renee Harris
Ready for summer? You will be after learning the ins and outs of making your own sunscreen, tan enhancer, bug repellant bar, foot protector bar, and body skin conditioner. ($6 value)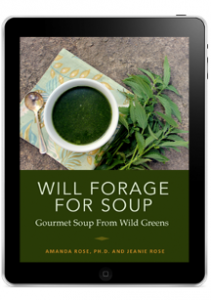 Will Forage for Soup: Gourmet Soup from Wild Greens, Amanda Rose PhD and Jeanie Rose
A foraging experience and how-to cookbook rolled into one. Learn the most common greens for foraging, how they taste, and where to find them.  ($7 value)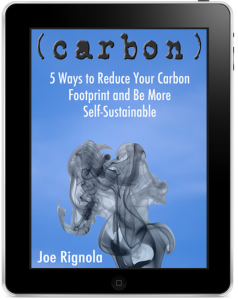 Carbon: 5 Ways to Reduce Your Carbon Footprint and Be More Self-Sustainable, by Joe Rignola
Learn five simple steps to becoming more self sufficient, greener, and healthier while having less impact in your day-to-day life. ($13 value)
The bundle also includes this great bonus material:
4

Green Living Session

videos

Skin Care for Families

MP3 recording

How to Paleo: Keeping True to Paleo in the Top Five Trickiest Situations

,  by Nell Stephenson of paleoista.com

Growing Sprouts in Your Kitchen

video and handbook by Gary Heine from The Food Growing Summit
PLUS free future updates of:
The Seasonal Table Cookbook: Spring 2014 Edition

ebook

How to Build An Above-Ground Garden In One Afternoon

video
Get this inspiring bundle of books and bonuses for 94% off (just $13) Click Here  for the details.
All together, this bundle is worth over $213. It is only being offered for a few more day, so grab it while you can.    
Enjoy and be well,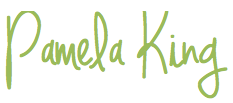 P.S. This bundle disappears soon and it will be gone forever. Please take advantage of it while you can. www.GreenLivingbundle.com.