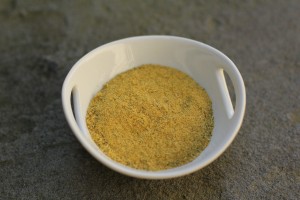 This is a great spice blend from Sara-Marie at Consider the Leaf Turned. It is a healthy replacement for commercial Adobo seasoning and is perfect for Latino cooking. This spice blend is essential for my Pastelon (Sweet Plantain Lasagna). It takes minutes to make and used spices that I always have on hand. Store leftovers in an airtight container such as an empty spice jar or small mason jar.
Adobo Seasoning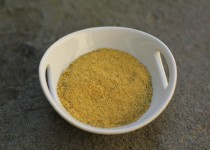 Ingredients:
Preparation:
Combine all ingredients in a small bowl.
Transfer mixture to a small food processor or Magic Bullet and process until it is finely ground.
NOTE: You can also leave this coarse, if desired.
Store in an airtight container.
Adapted from smponsie.blogspot.com.