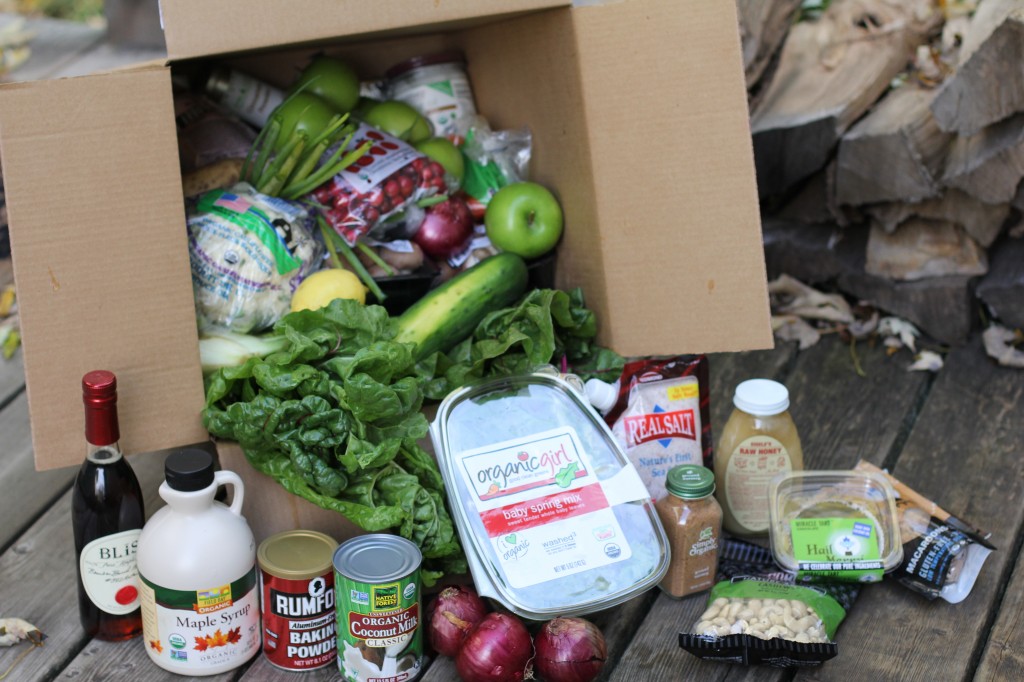 This is a sponsored post that contains affiliate links.
As I mentioned in a previous post, I was recently approached by Door to Door Organics (DTDO) to be a brand ambassador. I enthusiastically agreed because I have been a happy customer for years—and I love sharing the joy that it gives me. Yes, JOY! I know is sounds a little crazy to express joy over having your produce delivered, but it is such a relief to know that regardless of how crazy my schedule is, I can rest assured that I will have amazing fresh produce for the week.
How It Works
At Door to Door Organics, you sign up for the box type that works for you: small, medium, or large. Then you decide if you want your box to be filled with vegetables, fruit, or both. You can swap out items up to the day before your delivery and you can also set your preferences so that food you don't like or may have allergies to don't show up on your menu. It's really that simple. Their prices are generally in line with or better than the prices at our local grocery stores. Plus,  I am able to buy a much wider variety of organics and other food items than I can find at any one store.
Truly One-Stop Shopping
DTDO offers a wide variety of local, grassfed beef as well as unique items like buffalo (for my Tavern Burgers). They also carry local pastured chicken, lamb, pork (I love their chorizo), and eggs.  If I need something for the upcoming week, it is super convenient to add it to my weekly order. In fact, I have up until noon the day before to change or add items to my order.
Over the past several months,  DTDO has really expanded their pantry section. I decided to do a little test to see if I could make a complete recipe with only items from DTDO. I created an amazing Apple Crisp with Spiced Cranberry Sauce and Maple Cashew Cream, then jumped on DTDO's site to do my shopping. Not only did I find every item from almond and arrowroot flour to raw cashews and coconut milk, but they were the same organic products I would normally have to seek out somewhere else. Items that would require me to visit several different resources to gather together. I felt like I was shopping at an incredibly well-stocked healthy food store that delivers to my house every week—for free!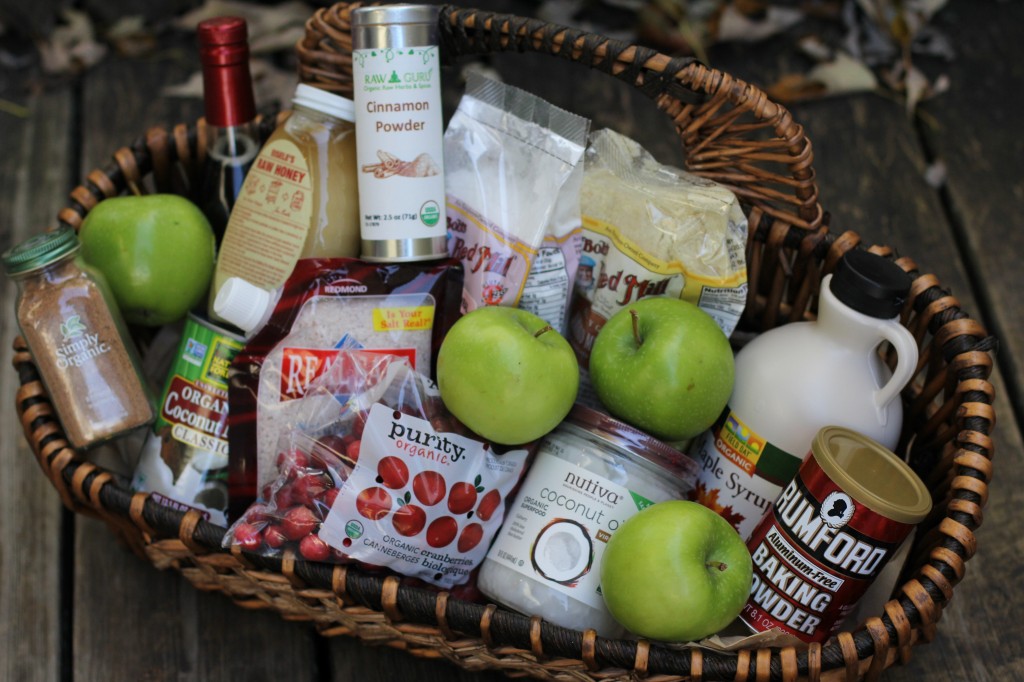 I was fortunate that DTDO offered me a food credit for my ambassadorship, because as I shopped for my ingredients, I came across some amazing items that I didn't even know they carried. Food that I had heard mentioned in the paleo blogosphere, but have never seen in the store. You can see these products in the pictures, but some of the highlights are:
Hail Mary Chocolate Miracle Tarts (AWESOME!) and Gluten Free Caramel Sea Salt Macaroons (Josh wanted to try those)
Field Day Organic Grade B Maple Syrup (impossible to find in the store)
Blis Bourbon Barrel Aged Maple Syrup (can't wait to use this on fish!)
Local Raw Honey (Eisele's from Indiana)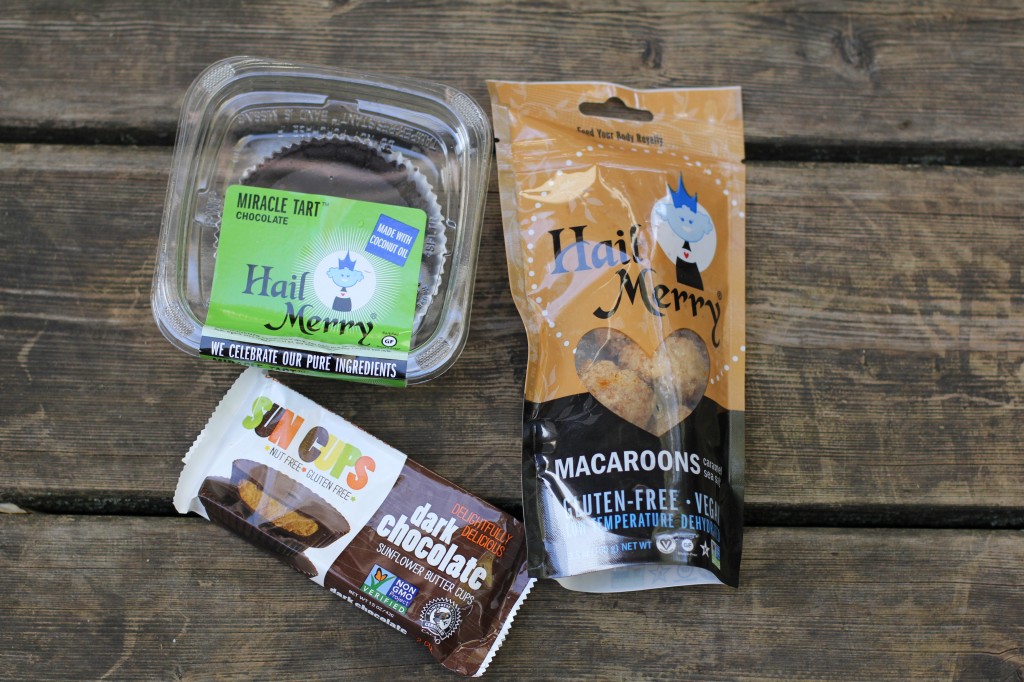 Hmmm, looking back on that list, I see that everything is sweet…clearly that's where my head has been lately. So I guess it's time to share the super awesome recipe I created using Door to Door Organics awesome ingredients. If you want to find out more about Door to Door Organics, click any one of the links in this post.
Save $10 off of your first box (new customers only)!
Click here and enter the code Paleotable14.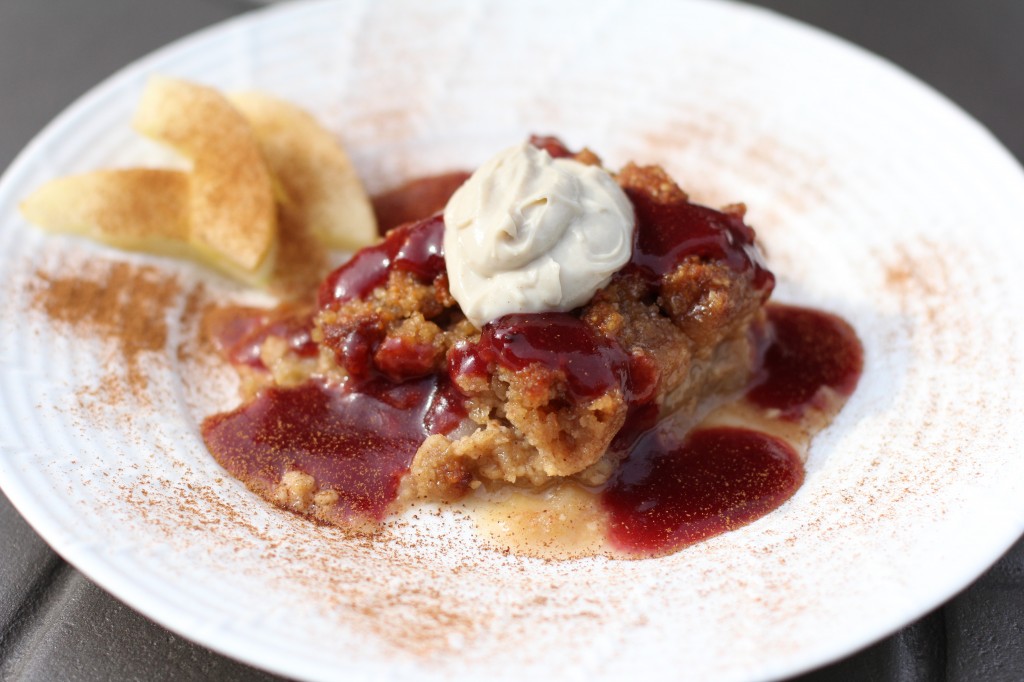 And here is that awesome recipe: Apple Crisp with Spiced Cranberry Sauce and Maple Cashew Cream. It is the perfect fall treat, plus it's dairy free, egg-free, grain-free, vegan, and FULL of flavor with an amazing balance of fruity, crispy, and creamy. You've got to try it!
Please note that I was compensated by Door to Door Organics to share this information, however, the thoughts and opinions expressed in this blog post are my own.